SUPPLY CHAIN SOLUTIONS


What are Stock Items? How do you find them?
Stock Items are products that Sykes Supply keeps in inventory - available and ready for pickup, delivery, or shipment when you need them.


Let Sykes Supply help you avoid delays from this supply chain shortage. Shop our Stock Items ready to ship or deliver to you today!
Finding Stock Items
Here's how you can locate Sykes Supply Stock Items:
1. Look for the Stock Item Badge


2. Shop our Stock Item Category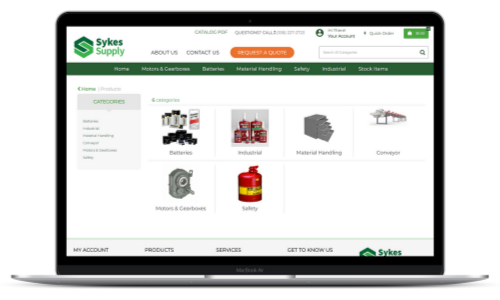 3. Swap non-stock items for Stock Items when you Add To Cart


Infographic: How to Navigate the Supply Chain Shortage